Full Service mechanical Contracting
   Founded in 1990 in Kitchener, Brenner Mechanical Inc. continues to be a trusted full-service contractor for projects across Ontario.
   We provide plumbing, HVAC and controls with an in-house fabrication department for all your project needs. Our team of skilled trades people and experienced staff are committed to understanding your project needs to deliver unmatched workmanship. 
   Our construction partners trust us to do the work on time, and on budget from fabrication to installation to preventive maintenance. Brenner Mechanical Inc. is the choice for HVAC and plumbing.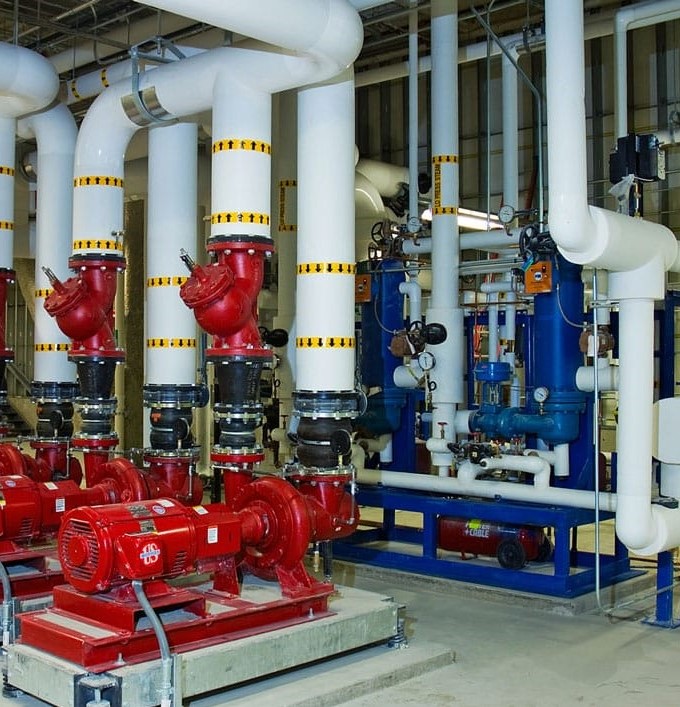 Experienced and professional service for all commercial and industrial plumbing needs. From high schools to hospitals, commercial projects to sports and recreational facilities – Brenner Mechanical Inc. is trusted to do the job right.
 Builders look to Brenner Mechanical Inc. for complete heating, ventilation, and air conditioning installations for commercial, industrial, and institutional projects. 
 Stop problems before they happen with our trusted preventative maintenance programs. We also provide maintenance and service for your plumbing and HVAC systems – including those installed by others.
 Brenner Mechanical Inc. offers computerized custom sheet metal systems to fabricate single pieces for your complete mechanical air systems for your project. 
Brenner Mechanical Inc. provides professional mechanical services for institutional, 
commercial and industrial facilities. 
We have completed projects under delivery models from construction management, 
design-bid-build contracts, design builds and project management
. With our construction capabilities we are able to minimize risk, maximize value, and guarantee project success.
We're ready to work with you. For any inquiries or questions please call: 519-746-0439 or use the form below to get in touch with our team.
Email: info@brenner.ca
Tel: 519-746-0439
Fax: 519-746-2477
630 Superior Drive, Waterloo
Ontario, Canada
N2V 2C6
Monday – Friday
8:00 am – 4:30 pm
Ready to be part of the Brenner Mechanical team? Send us your resume and cover letter to info@brenner.ca